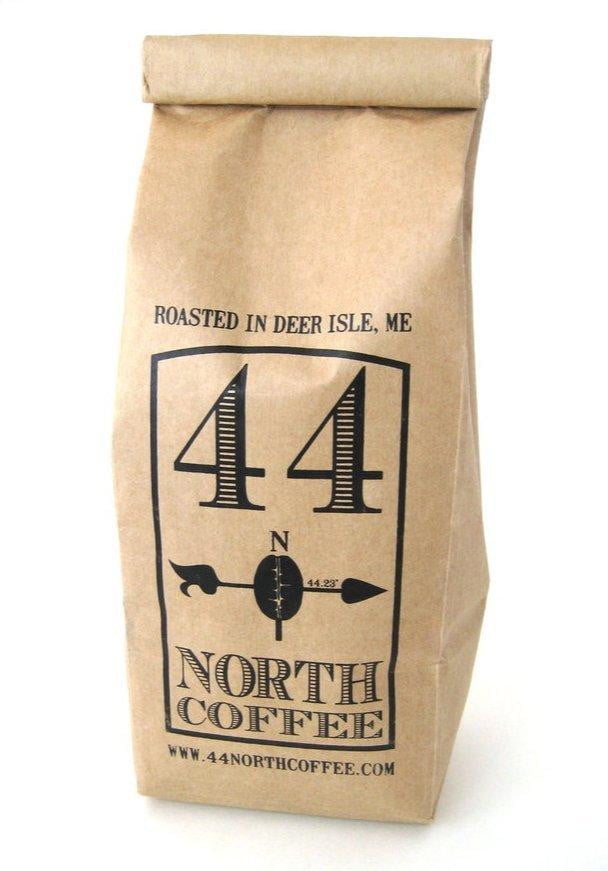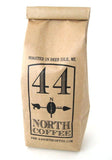 Winter Solstice Blend
$10.25
A tribute to the time of year in which the stars reign. In rural coastal Maine we currently see Cassiopeia, Pegasus, Taurus, Pleiades, Orion, Andromeda, Ursa Major and more. This two bean blend includes the origins of Ethiopia and Peru. A perfect blend to wake up with as the darkness fades into light.
Packaged in a beautifully hand silk-screened bag of the northeast celestial sky around the solstice. Please note that the custom solstice screen-print is only available on 12 oz. and 1 lb. size bags. The 5 oz., 1/2 lb. and 5 lbs. bags use a standard 44 North Coffee bag.

Tasting notes: A celestial celebration of chocolate orange, candied pecan with a creamy mouthfeel.
Roast level: medium roast blend
Location: Peru Pangoa and Ethiopia Sidamo
Latitude: 44º North

Certified Organic, Fair Trade & Small Producer
All bags come Whole Bean. For ground beans please select "Ground" and specify your brew method in the "Special Instructions" box in the lower left corner on the Cart page. Default grind is drip.
Not available for recurring subscription due to limited quantity.