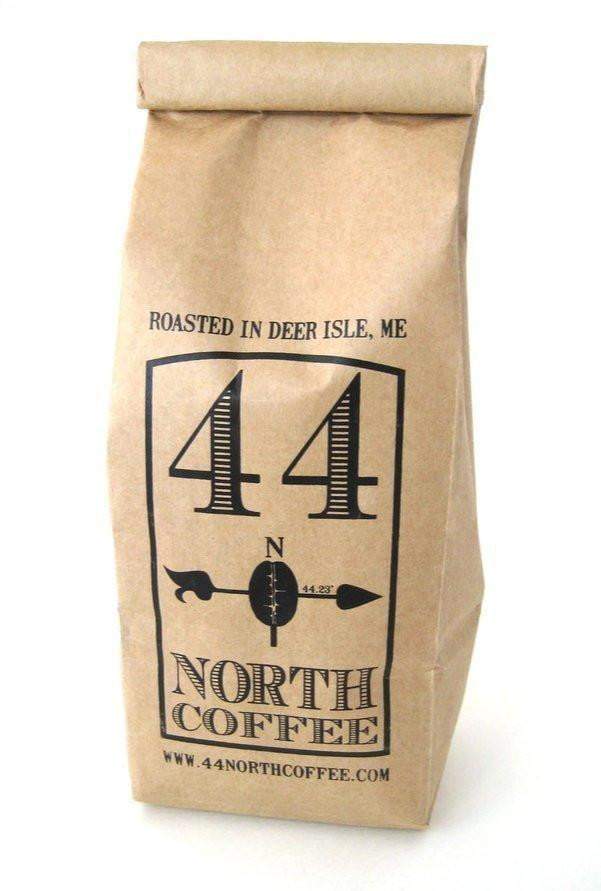 Half-Caf Blend
$9.00
Get all that you love of 44 North Coffee with a little less caffeine. 

Our decaf offering is a water-processed (non-chemical) medium-dark roast. The origin changes seasonally between Decaf Peru and Decaf Honduras. So, please note, blend is subject to change seasonally depending on which decaf we have available.

This half-caf blend is 50/50 of dark roast Honduras and the current decaf offering, Decaf Honduras.
Tasting notes: A well balanced cup. Cola, creamy, syrupy mouthfeel. Half the jitters and all the flavor ;)

Roast level: Dark roast blend
Latitude: 44º North
Certified Organic & Fair Trade
Do you love this blend? Subscribe and have it auto-ship to you every 1-8 weeks! Never run out again!
All bags come Whole Bean. For ground beans please select "Ground" and specify your brew method in the "Special Instructions" box in the lower left corner on the Cart page. Default grind is drip.