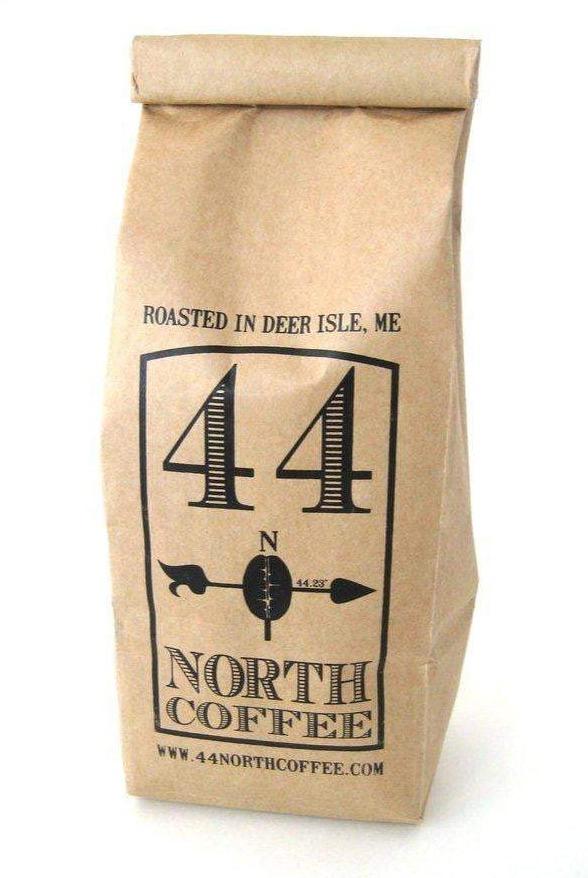 Seasonal Cold Brew Blend
$8.50
A regularly changing blend of a medium and a dark roasts that is deliciously chocolate-y and fruity. We use this blend for our slowly dripped Cold Brew that is served in both of our Cafes in Deer Isle and Stonington.
We recommend this blend be used with a Toddy Cold Brew System (available for purchase separately with or without the Cold Brew Blend) and ground coarse for this cold brew preparation, however this blend is great brewed hot and even in espresso.
Tasting notes: chocolate & floral notes with a smooth body

Roast level: Medium-Dark blend
Latitude: 44º North
Do you love this blend? Subscribe and have it auto-ship to you every 1-8 weeks! Never run out again!

Certified Organic, Fair Trade & Small Producer
All bags come Whole Bean. We suggest a "Coarse" grind for brewing in a Toddy Cold Brew System. For ground beans other than coarse, please select "Ground" and specify your brew method in the "Special Instructions" box in the lower left corner on the Cart page. Default grind is drip. 
Please note the blend will not be exactly the same bag to bag, is subject to change and is up to the roaster's discretion and the seasonally of the beans.