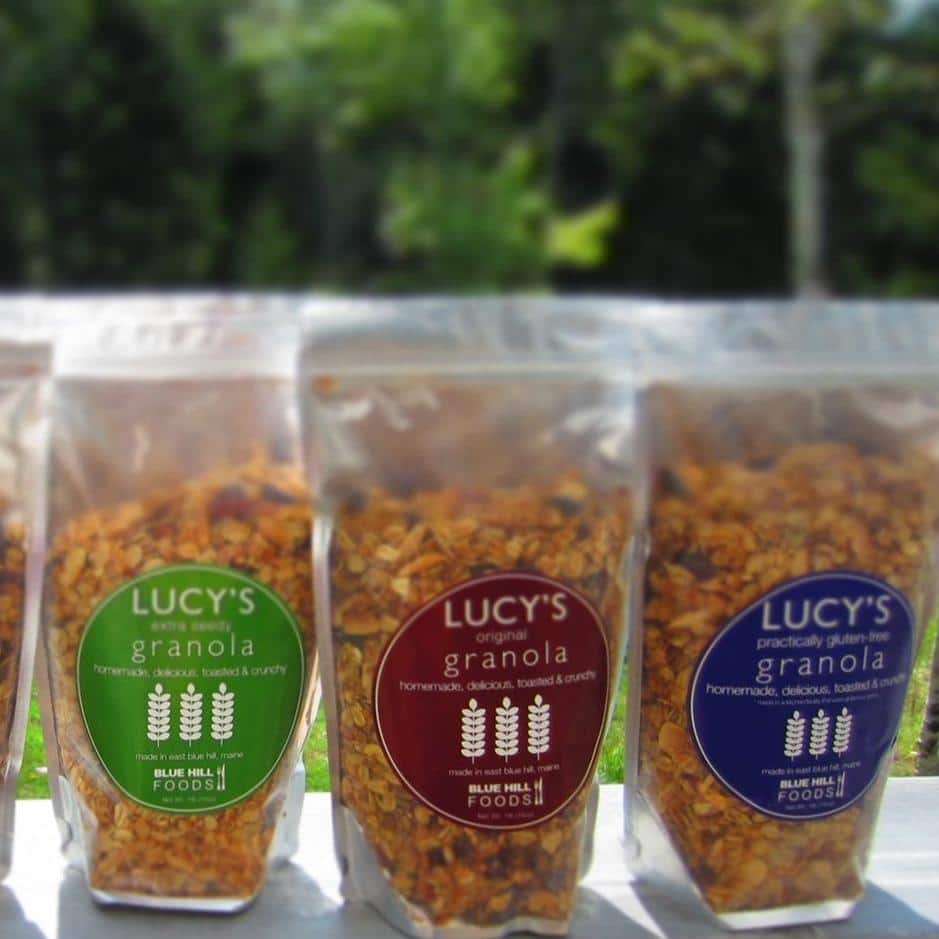 Lucy's Granola
$10.00
One Saturday morning six years ago, Lucy forgot to bake a cake for the monthly library bake sale in her small town of East Blue Hill, Maine. Always thinking, Lucy took the big batch of granola she had just made, split it into mason jars and took it down to the bake sale. The granola sold out quickly and soon neighbors were coming to Lucy's door requesting more. The rest, as they say, is history!
Crisp, nutty, light and not too sweet, this homemade granola is mixed, baked and turned by hand in a cottage on the coast of Maine.
Granola choices:
Naughty Chocolate Cherry - rolled oats, coconut, almonds, flax meal, crispy rice, canola oil, maple syrup, honey, salt, sweetened cranberries, sweetened cherries, semi-sweet chocolate chips.
Original -  Rolled oats, coconut, almonds, wheat bran, wheat flakes, cranberries, raisins, spelt flakes, wheat germ, flax meal, canola oil, maple syrup, honey and salt.
Gluten Free -  Gluten-free oats, coconut, almonds, puffed rice, sunflower seeds, pumpkin seeds, cranberries, raisins, flax meal, canola oil, maple syrup, honey and salt. *made in a kitchen/facility that uses glutenous products